Original arabic and lebanese specialties restaurant. First-class ambience will be awaiting you during your visit in europe's unique original arabic and lebanese restaurant qadmous in Berlin.
The restaurant qadmous in Berlin brings you closer to the breathtaking orient by the taste of the delicious meals, the scent of culinary spices and the variety of original arabic and lebanese cuisine.



Qadmous – Die Legende
Die Qadmous – Legende
Die Legende erzählt, dass vor Tausenden von Jahren König Agenor, der in Phönizien – dem heutigen Libanon – regierte, seinen Sohn Prinz Qadmous fortschickte um seine verschwundene Schwester, Prinzessin Europa, zu suchen.Zornig trug er seinen Sohn auf, nicht ohne seine Schwester in die Heimat zurückzukehren.
Also machte sich Prinz Qadmous auf die Suche nach seiner Schwester Prinzessin Europa. Doch da sie vom Göttervater Zeus entführt worden war, konnte er sie nicht finden.Um dem Zorn seines Vaters zu entgehen, ließ er sich nach langer, erfolgloser Suche im heutigen Griechenland nieder und gründete die Stadt Theben. Es heißt, dass der Sohn Agenor's das Alphabet und das Geld mit nach Europa brachte.
Gemälde: Hendrick Goltzius – 1558 bis 1617 †
Libanesische Küche mitten in Europa
Auch nach Tausenden von Jahren gilt Prinz Qadmous als Kulturträger; und heute wollen wir, dass unser Restaurant "Qadmous" die Esskultur des Libanons nach Europa bringt.
Lassen Sie sich verzaubern von der Vielfalt der libanesischen Küche, den köstlichen Gerichten und dem Duft der Gewürze, der Ihnen nicht nur in die Nase steigen wird. Die libanesische Küche gilt als Feinschmeckerküche des Orients. Sie genießt dort einen ähnlichen Ruf wie die französische Küche in Europa.
Gewürze kennzeichen die Vielfalt der libanesischen Gerichte. Lernen Sie die weitaus hochwertig unter­schiedlichen kulinarischen Gewürze der orienta­lisch libanesischen Küche im Restaurant Qadmous kennen.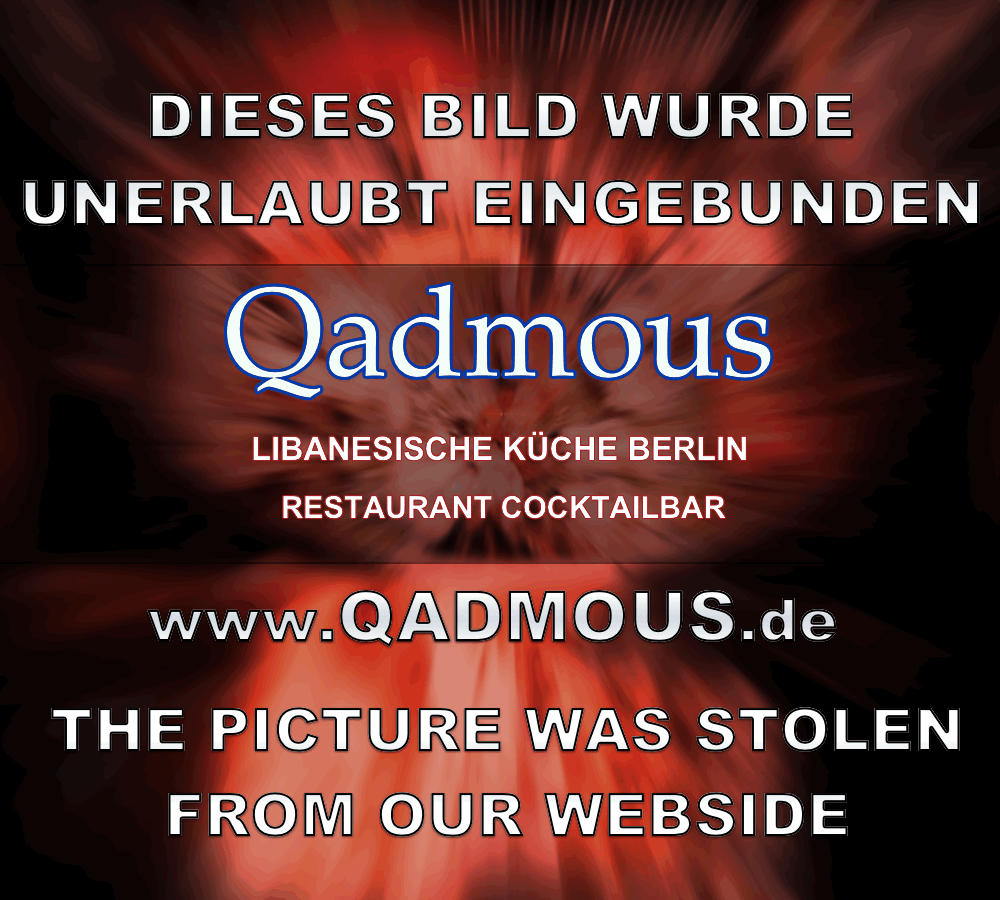 Tradition Mäza – Libanesische Küche
Man isst nicht nur mit dem Gaumen, sondern auch mit den Augen. Der beste Beweis dafür ist die Mäza, eine Vielfalt von kleinen Gerichten, die Sie sich selbst zusammenstellen können. Der Tisch wird reichlich mit kalten und warmen kleinen Gerichten gedeckt, die auf köstliche Art pikant gewürzt und liebevoll angerichtet werden. Zur Mäsa wird warmes Fladenbrot gereicht.
Zu den kleinen Gerichten werden Lamm-, Hähnchen- und Kaftaspieße serviert. Diese werden vor dem Grillen in eine pikante Marinade eingelegt, um dem Fleisch einen einzigartigen Geschmack und seine besondere Saftigkeit zu verleihen. Zur Mäsa gehört unbedingt libanesischer Wein.